Heading east on the 111 really feels like you're driving to the edge of the Earth. Apart from the railroad tracks and scattered encampments of trailers and vans, the only signs of life are the endless tracts of fishbones that pave the shore of the Salton Sea. Then you reach Salvation Mountain, a diamond in the rough if there ever was one. For decades artist Leonard Knight scavenged the desert to construct this monument out of adobe, hay, and thousands of gallons of paint. The result is a folk-art treasure and universal place of wonder, a spiritual and artistic mecca.

Leonard's heartfelt message, "God is Love", will thankfully be preserved, but his legacy will be the extraordinary resilience and uniqueness of his work. Wandering through the hodgepodge structure, we were struck by the pristine strangeness of it all and the brilliant individualism of a man fulfilling his vision.

It is definitely worth the trip, if not just to behold this dazzling mirage once. The heat of the desert out there is…brutal, but sometimes you have to sweat your ass off to witness something remarkable. Discovering Salvation Mountain is discovering a technicolored spiritual and artistic oasis whose magnetism draws pilgrims just like us each and every day. Though we were dripping sweat throughout our visit, we left refreshed and inspired by this monument to those who shine their brightest, even in the midst of the desert

—there is no beauty without a drop of pain—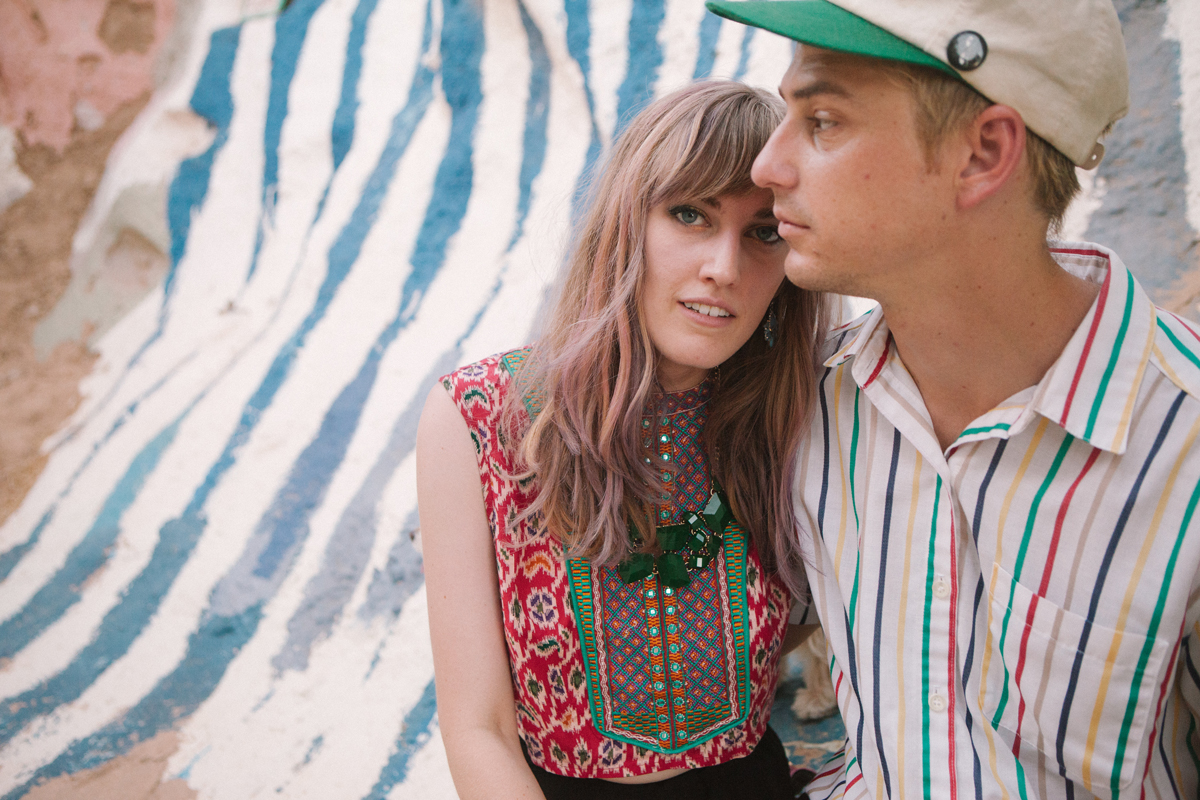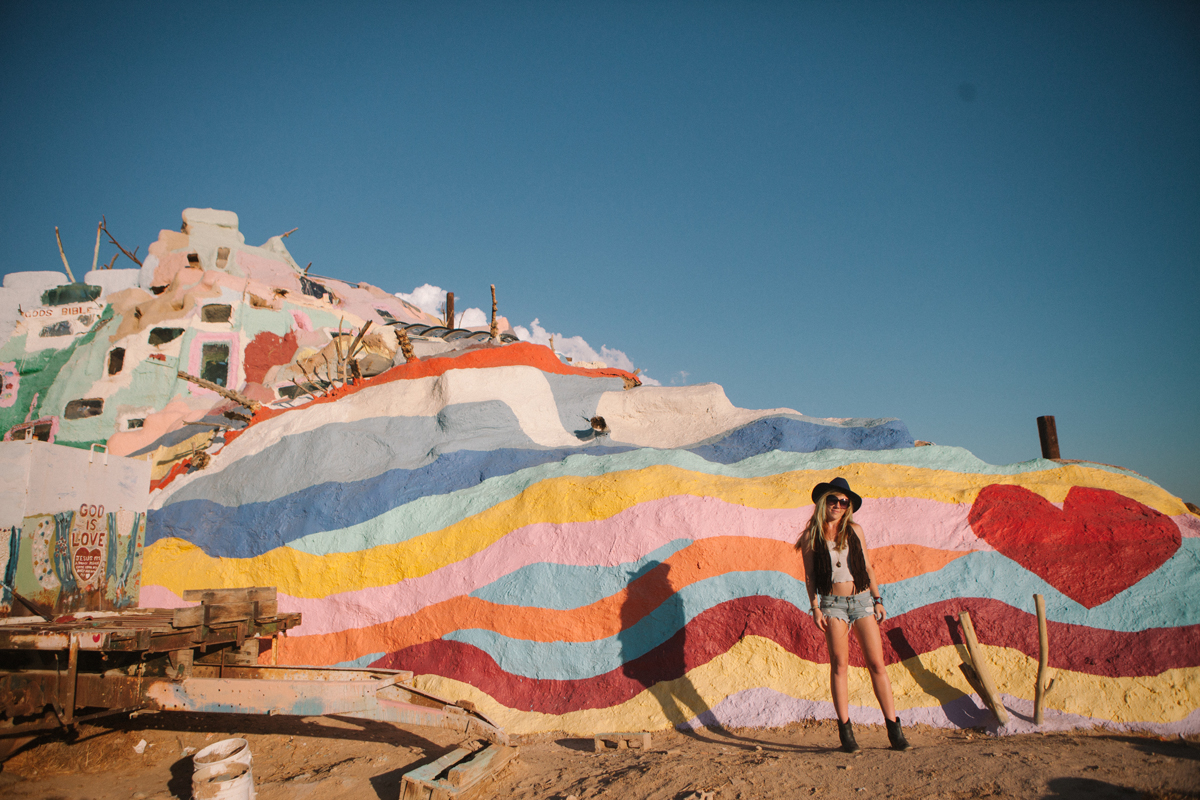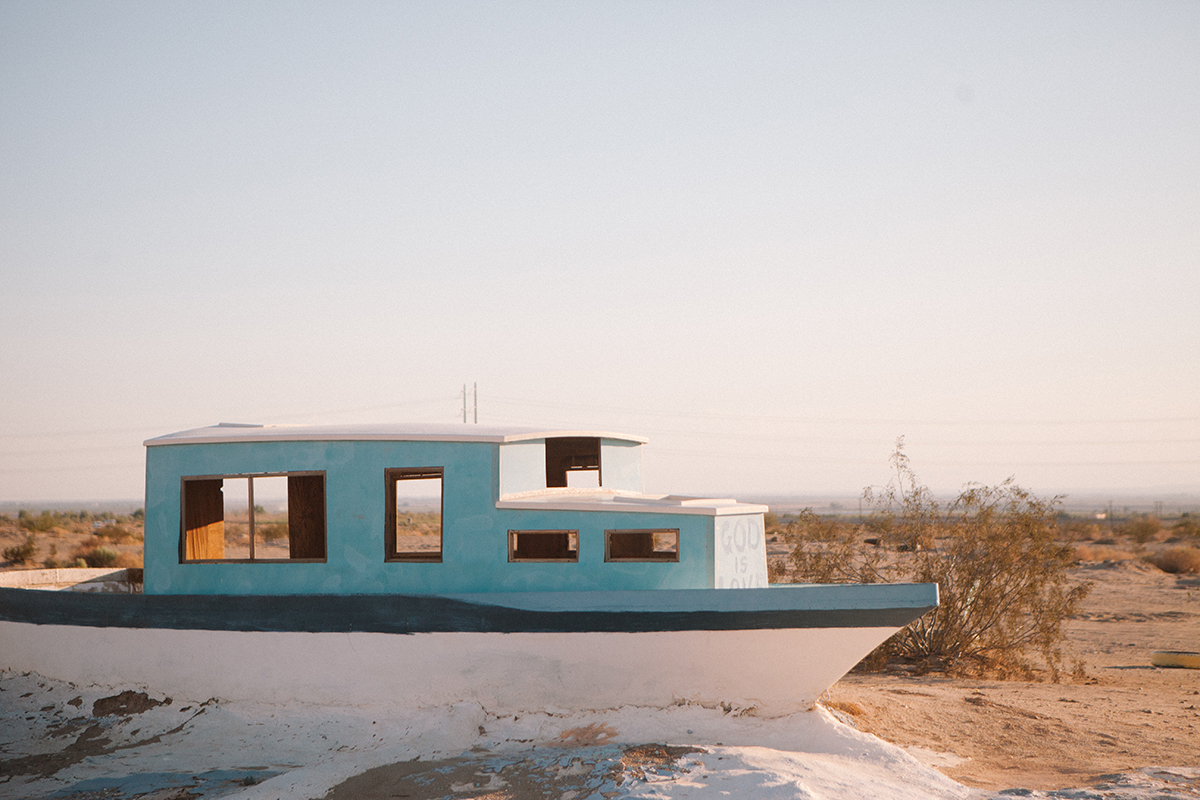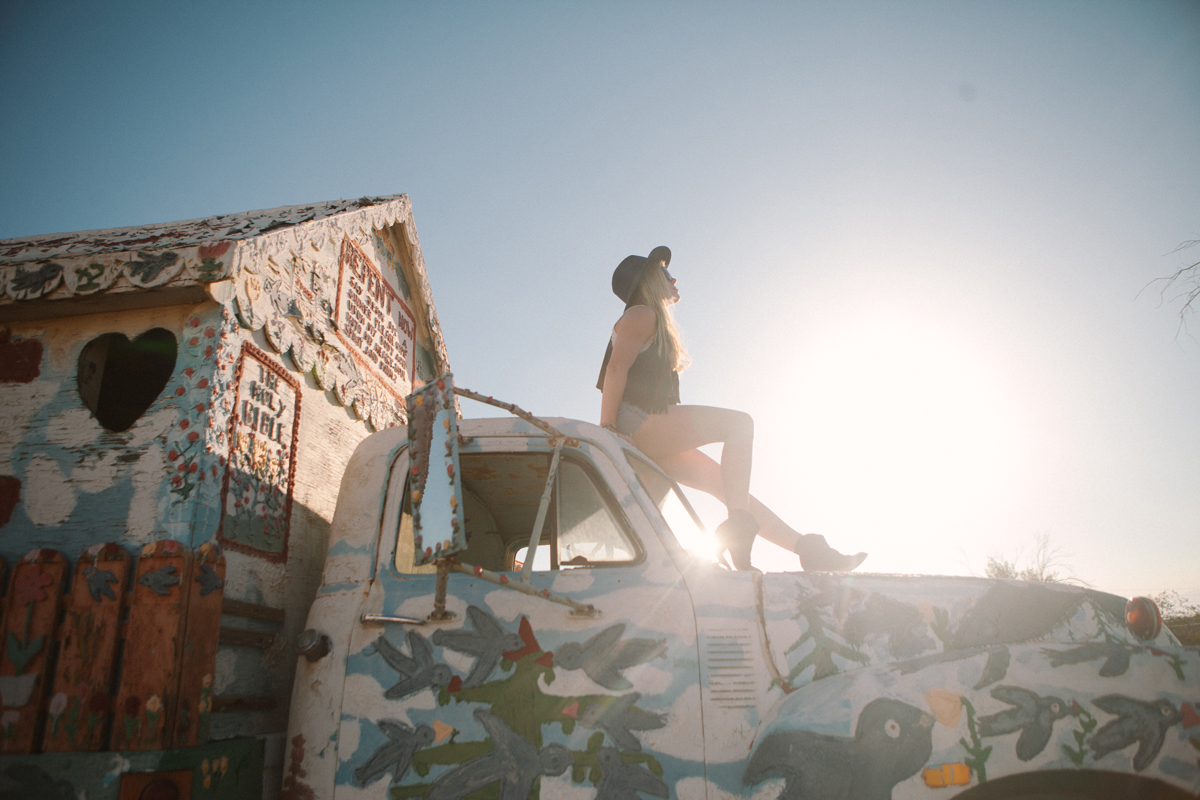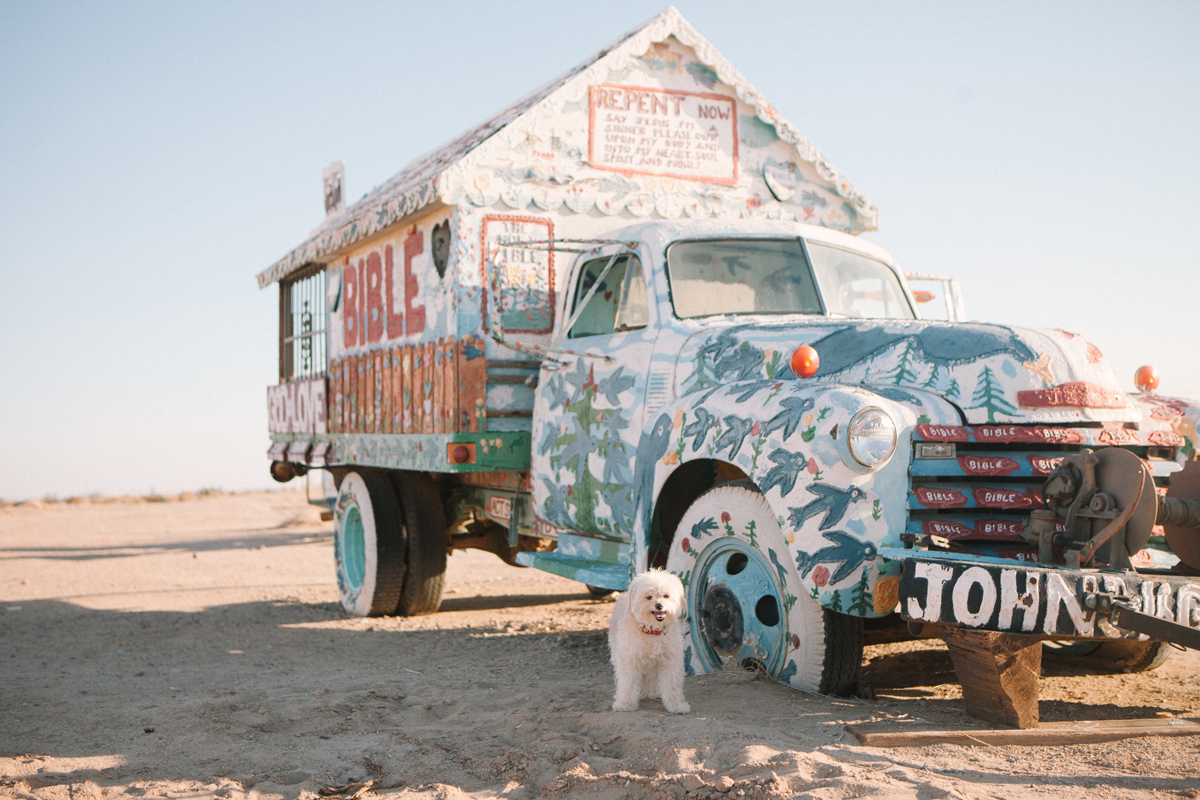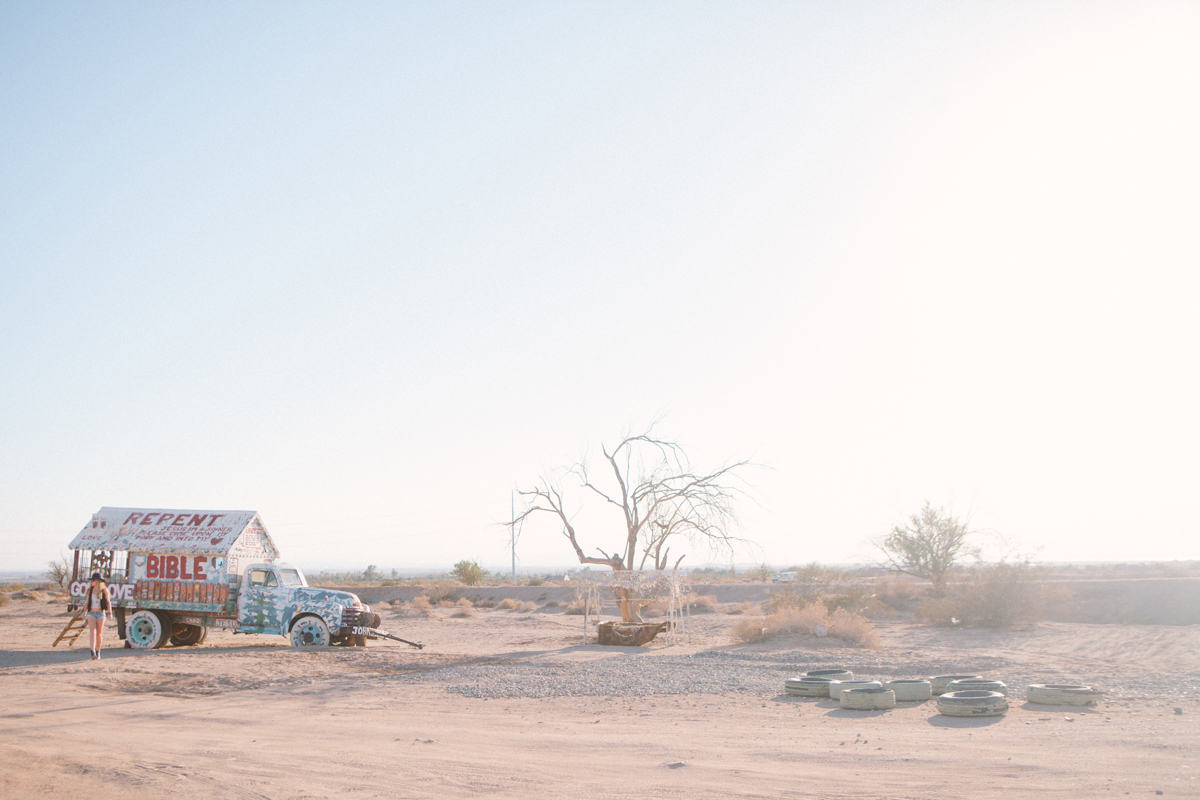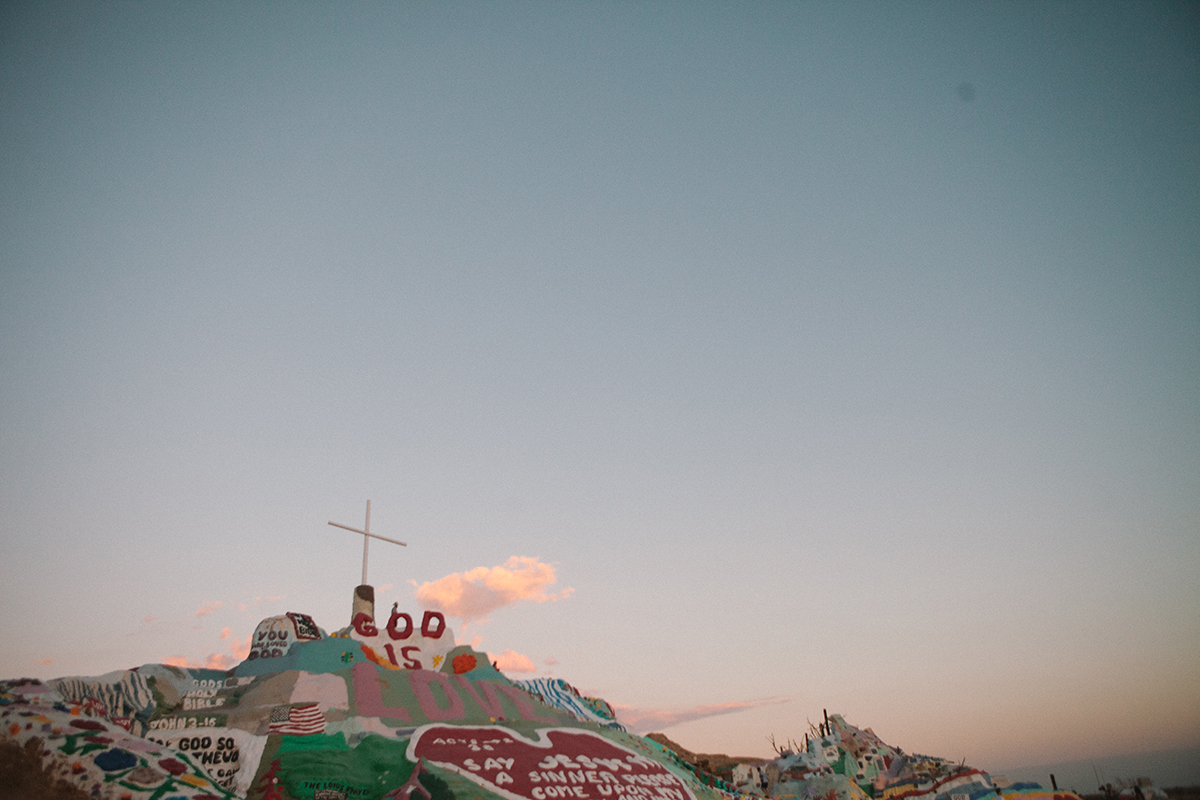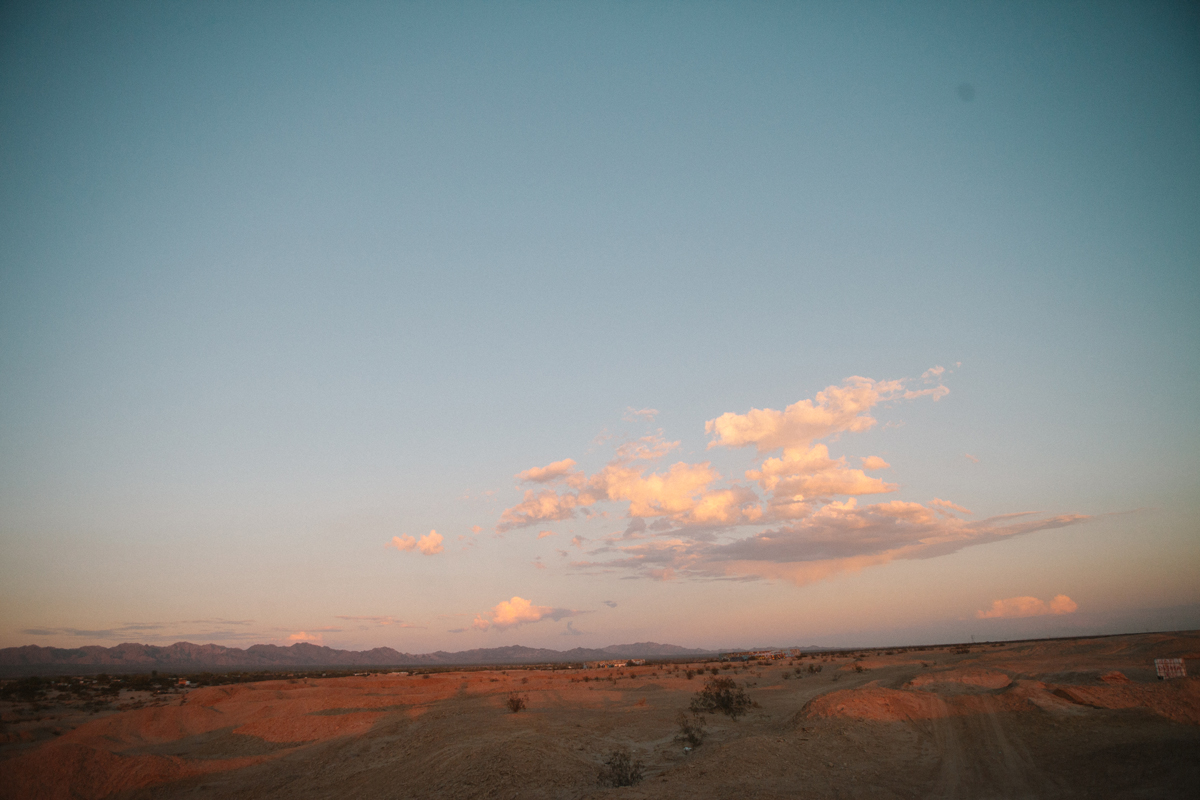 ABOUT THE AUTHOR
Thomas Williams grew up in a town where it's weird if your hair isn't salty or if you wear shoes all the time. A writer by trade, his days are filled exploring his passions for art, music, and literature. Education and aspiration brought him to Los Angeles and back but it's his vagrant's strain that keeps him discovering his surroundings and himself in the city or not.
Thomas is as at home on the surf-washed sand on the beach, in the musk of antique stores and flea-markets, or under the neon glow of dive bars and hole-in-the-wall venues. With a a love of the unexpected and the occasionally raw, Thomas is is eager to share with you a slice of his "Golden State of Mind"
---------------------------
Photography by Ashley Williams for Established California.