When the air starts getting crisp and the leaves begin changing colors, I get a bit nostalgic for steaming cups of hot chocolate in front of the fireplace. But now, there's so much more to hot chocolate than warm milk and cocoa powder. So, armed with my favorite Oh Joy! party pieces, I've put together a simple and rustic hot chocolate bar as the perfect ending for any party!
Oh Joy! is my favorite lifestyle blogger whose Fall collection for Target continues to bring a huge smile to my face and queues up my "happy dance!" Her color palette of gold and metallic sprinkled with vibrant jewel tones provide the perfect backdrop for the season (and bonus tip: these pieces can be re-used for a New Years Eve celebration as well!). I love the small details that are quintessential Oh Joy! - the metallic foil in the napkins, the gold detailing on the pitchers and the gold frills that trim the tiniest party hats around!
With event season in full swing, I've been able to indulge my sweet tooth with everyone's versions of dessert bars. But, since fall is officially here, I thought a better way to welcome the change in seasons would be a cozy DIY hot chocolate bar party right in the comforts of my own home.
Here are some easy tips to help you create your own festive and budget-friendly hot chocolate bar:
Essentials
White mugs

Mason jars (various sizes)

Cake stands
Décor
Table Runner

Wooden crates

Spice racks

Paper fans

Mini Party Hats

Gold Confetti
Sweet Treats
Toppings
Marshmallows (various sizes)

Chocolate chips

Butterscotch chips

Cinnamon chips

Peppermint

Sprinkles

Cinnamon

Whip Cream

Edible gold hearts
When the party comes to an end, each of your guests can recreate the fun at home with little jars of hot chocolate mix to go. A DIY hot chocolate bar party is the perfect way to warm hearts and tummies!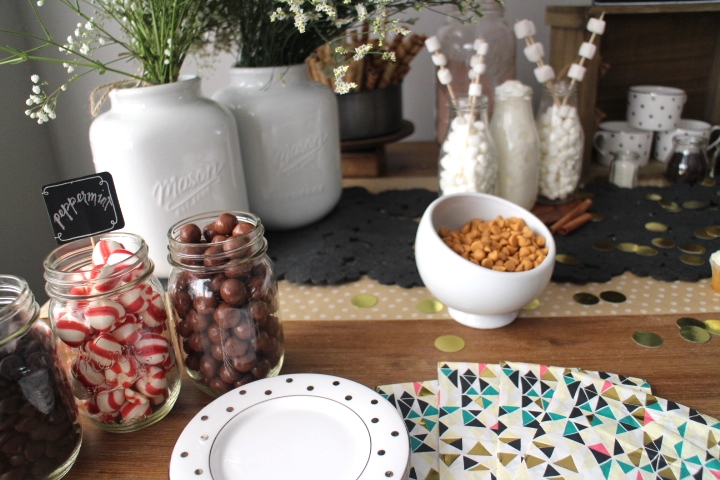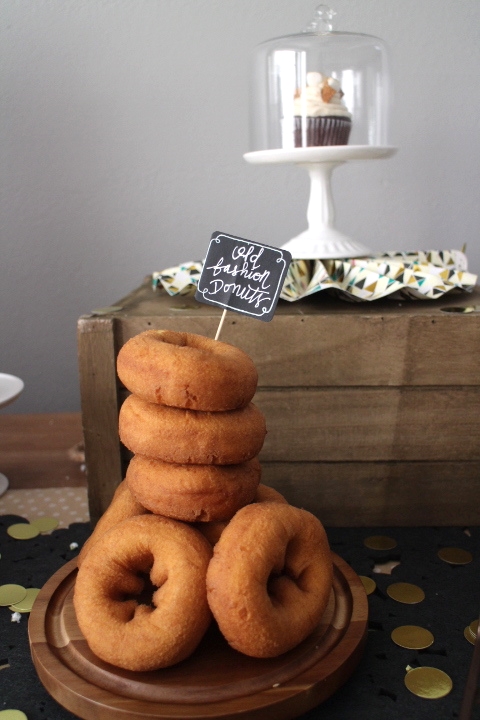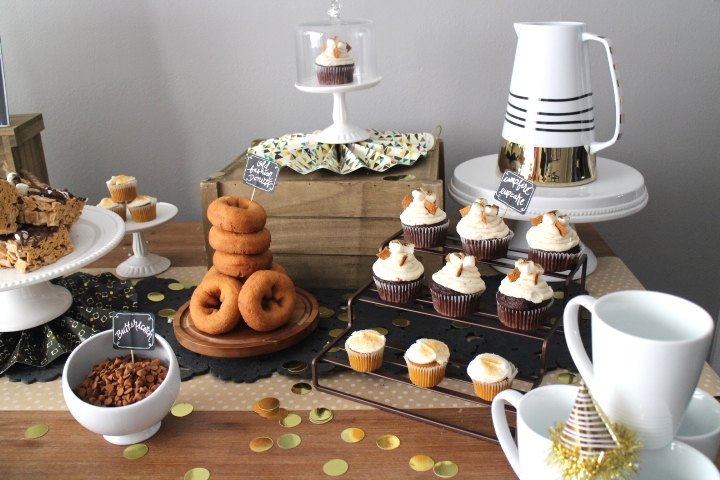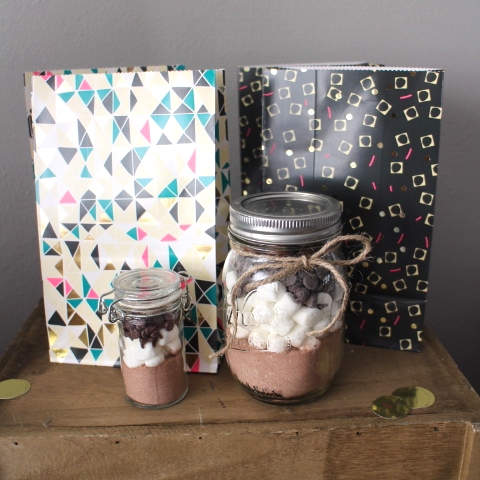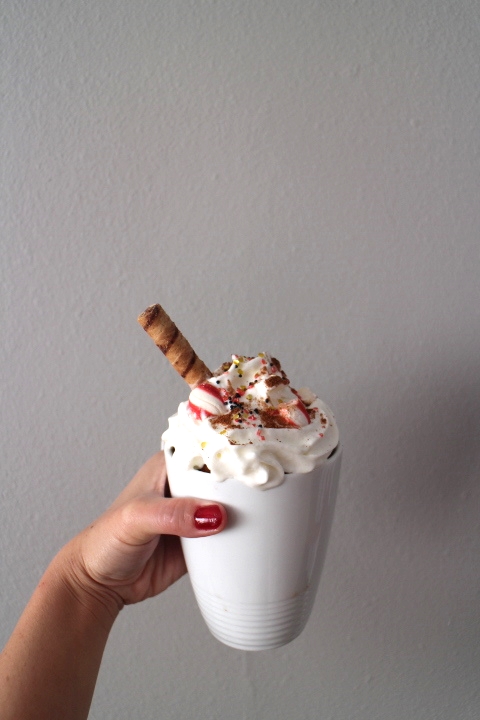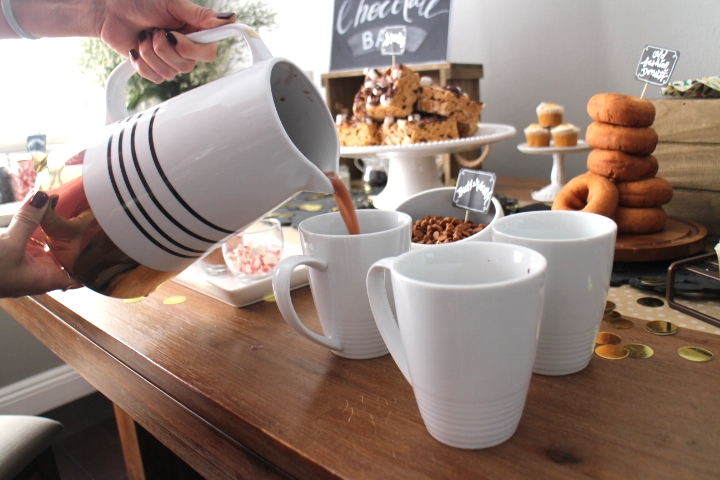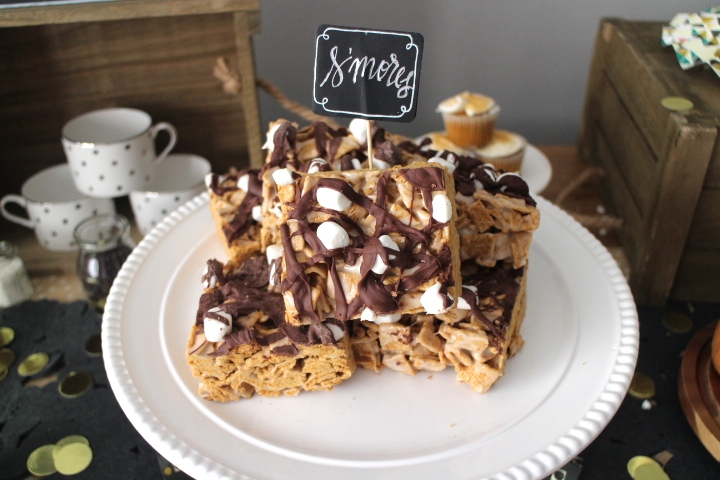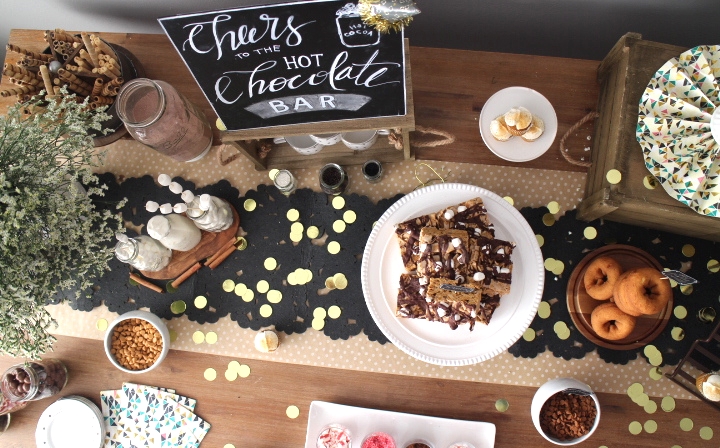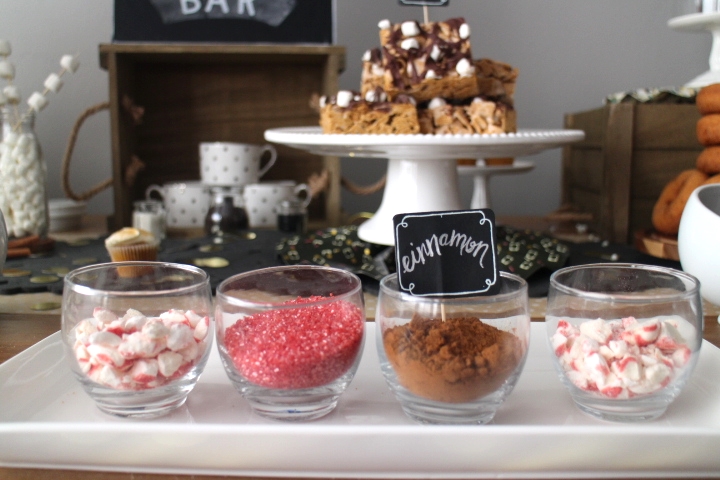 Courtney Chan has been an educator for over a decade, inspiring her students to think creatively and dream big! And she makes sure to incorporate her own advice into everything she does - from planning special events in the classroom to joyous celebrations for her close family and friends. She enjoys crafting, DIY projects and creating themed events from start to finish.Courtney has a penchant for all things that shine and you'll never see her leave home without her signature sparkle, glitter or gold. Her blog "Sparkles For All" combines her passion for planning special events with her motto to always shine bright like a diamond!
FOLLOW US: INSTAGRAM / PINTEREST / TWITTER / FACEBOOK / WEBSITE