We're starting something new here over on Established California! We're big fans of style and fashion and you often see us talking about brands we adore. Well, we're more than just talk! Most of the brands we showcase are brands that we love and own ourselves - like this Gull + Marie jacket that we spotlighted a few weeks back!
Now, we are insanely lucky to have sunny winters in California. I'm often reminded of this funny image that circulated the internet last year during the Polar Vortex that I still chuckle about because it's so true. And although we have 6 more weeks of winter (Thanks to Punxsutawney Phil yesterday) - I spent last weekend, enjoying the 70 degree weather, in a cute long Maxi Dress, sandals and my denim Gull + Marie jacket.
I decided to pair this dress with my trusty brown sandals, a bright thin headband and a gold sequin clutch. This was because I wanted to tie into the beautiful aztec fabric on the jacket. My jewelry was a simple necklace and fun statement bracelet (courtesy of Le Tote.com - which, if you've never heard of them before.. you're welcome.. it's like Netflix for clothes!)
How would you pair your denim? Show us using #estcalifornia or submit your outfits here for the chance to be featured on our site next Tuesday!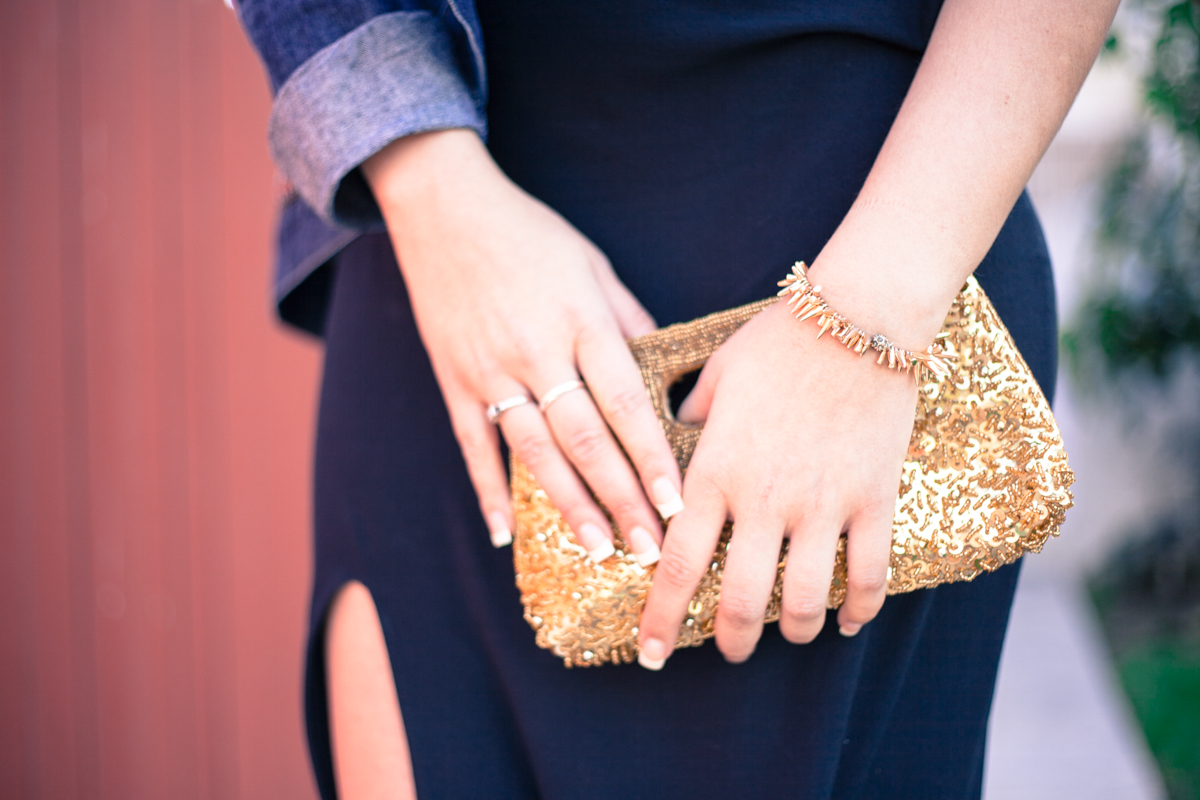 Lindsay Vacek has a passion for style, details and design. As a Fashion Editorial Photographer, she's worked in the Entertainment Industry for over 10 years and has a love for adventure and travel. She spends her spare time globe-trotting her way through foreign countries and loves new cultures, food, music and the arts.
Being a California Native, Lindsay loves meeting new people and sharing her version of life with others. With an infinite list of things-to-do, places-to-go and sights-to-see - she believe everyone can have a little more California in their own lives.