I know i shouldn't complain but it's been really hot in Los Angeles the last few days! It makes me so ready for the Summer. The sun stays out much longer, it's perfectly acceptable to wear flip-flops all day and people don't judge you if you eat FroYo for dinner.
I get a mean sweet tooth at times (as I mentioned here and here haha) and frequent trips to the FroYo shop can add up quickly (both in calories and the bank account). So I decided to take a shot at creating a frosty treat using one of my favorite flavors: PINEAPPLE. It's not Summer yet, but it sure feels like it!
Makes about 2 pints
1 ripe Pineapple (about 4 cups diced)
1-4 tbsp sugar (if your pineapple is really ripe, you can omit)
1/2 cup coconut water
1/2 vanilla coconut milk (optional - replace with more coconut water if you omit)
Juice from 1 lemon
Cut and cube your pineapple (save the outside of the pineapple for a fun serving idea!)
Add all ingredients into blender and blend until creamy (about 3 minutes should do it)
Pour into a glass dish and place into the freezer for 1-2 hours. At this point, you can use a ice cream machine to complete the process or add it back into the blender and blend again. Then place into the container you'll be storing it in and freeze an additional 5 hours.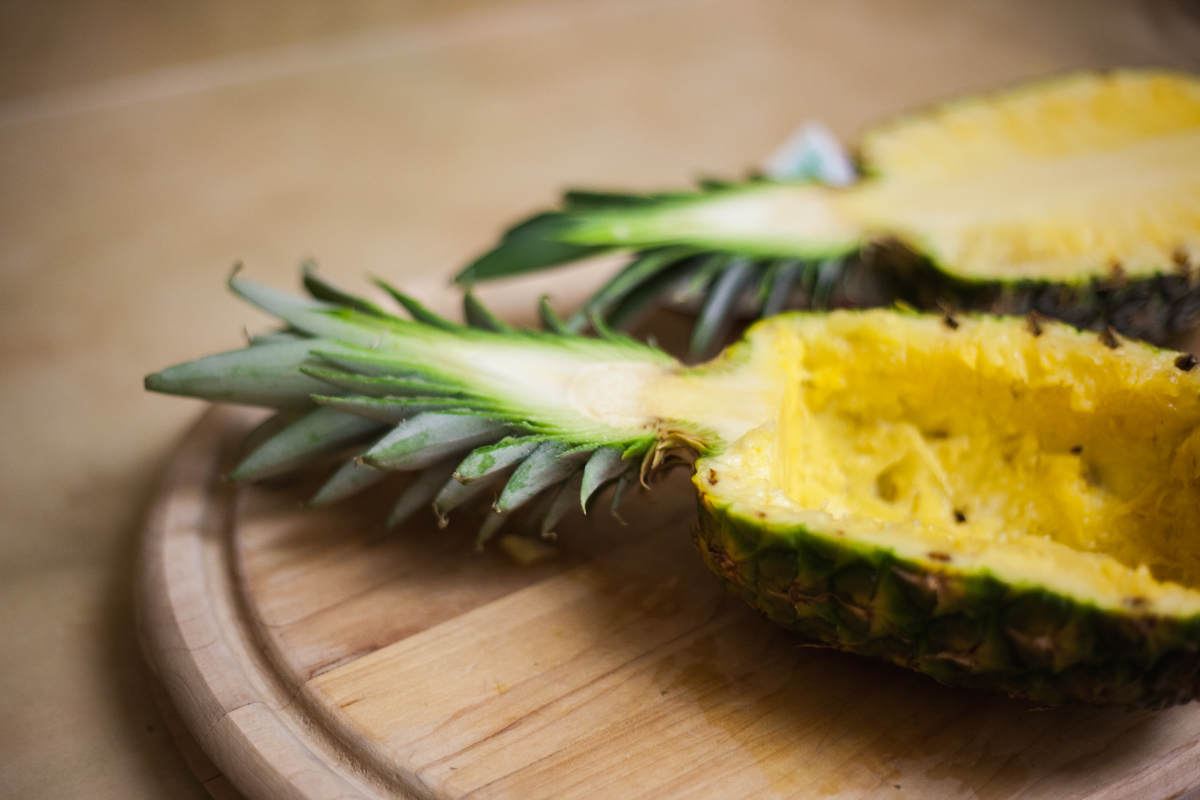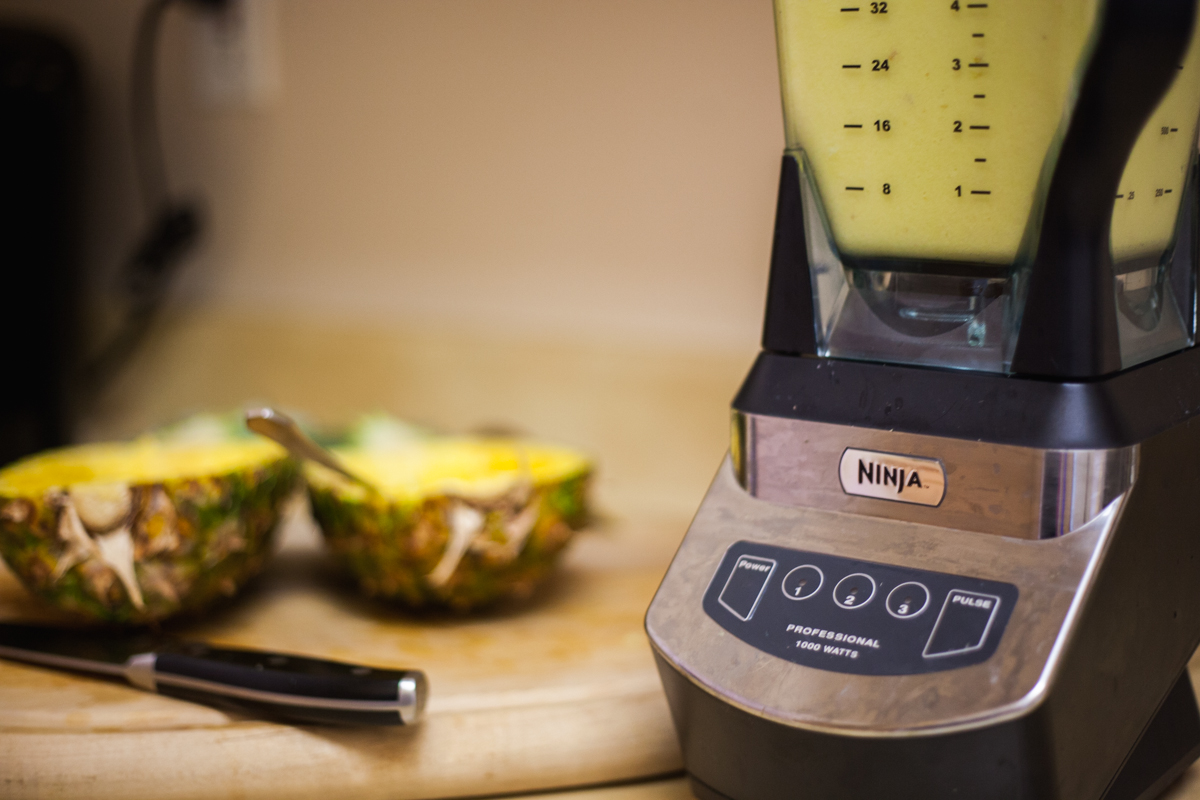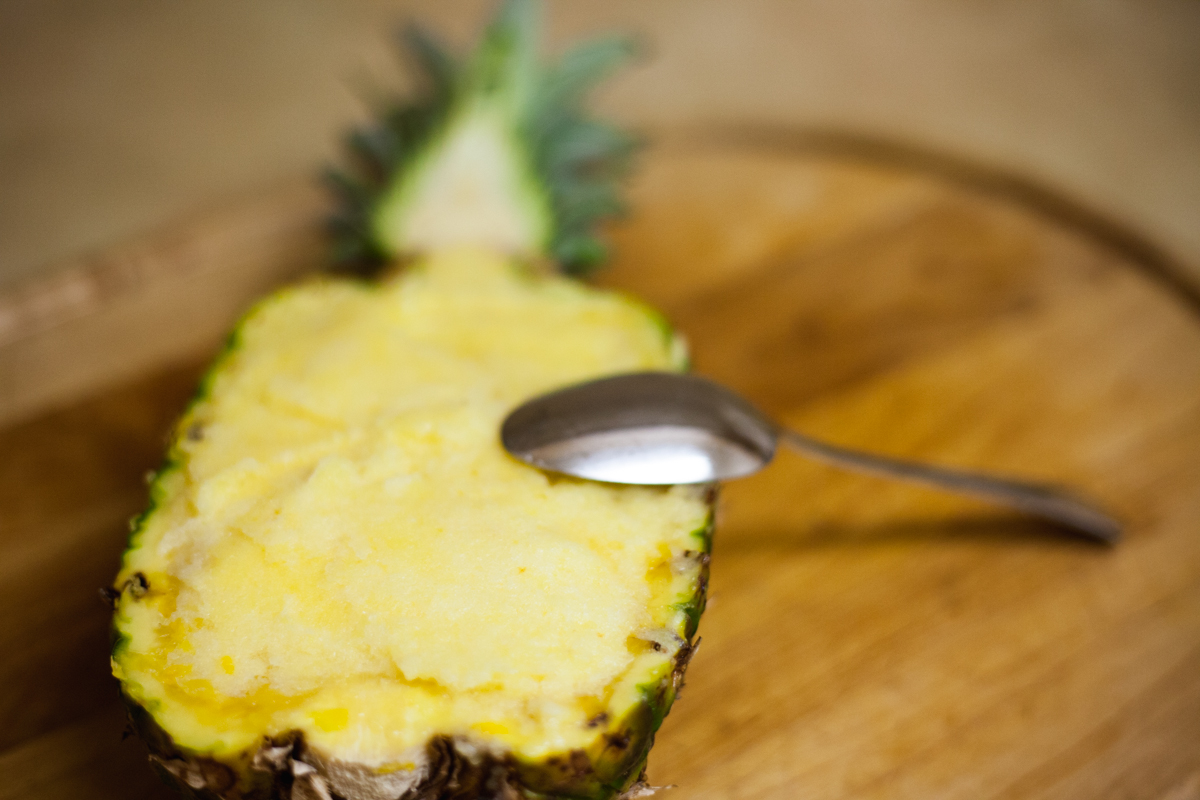 DID YOU MAKE THIS RECIPE? COMMENT BELOW AND LET US KNOW HOW IT WAS! YOU CAN ALSO SHOW US BY USING #ESTCALIFORNIA ON YOUR SOCIAL CHANNELS! HAVE A RECIPE YOU WANT FEATURED HERE? SEND OUR WAY!
Lindsay Vacek has a passion for style, details and design. As a Fashion Editorial Photographer, she's worked in the Entertainment Industry for over 10 years and has a love for adventure and travel. She spends her spare time globe-trotting her way through foreign countries and loves new cultures, food, music and the arts.
Being a California Native, Lindsay loves meeting new people and sharing her version of life with others. With an infinite list of things-to-do, places-to-go and sights-to-see - she believe everyone can have a little more California in their own lives.