Tawyna Procter is a master of many trades. Hair dresser, jewelry maker, boutique buyer, photographer, stylist and over all.. a creative soul. After moving home from Hawaii, she and her mother rebranded their family salon, a few block from the beach in Leucadia, to Noni Salon. She had always had the love for creating things and during her residence in Hawaii, she began making bangles with local shells she would find. Being influenced by her grandmother, who was a jewelry designer, Tawnya would take the seashells she would find while diving and create unique bangles. She originally began NoniLove jewelry to sell in the salon and it soon evolved into different lines. She soon began shipping her pieces to clients all over the world and selling her jewelry in boutiques in California and Hawaii. The style of her jewelry captures the essence of beach life with pearls, shells and unique stones.
How would you describe your own personal style?
I would describe my style as a laid-back Southern California girl with a rock'n roll edge. But I could easily also be a minimalist and wear a great pair of jeans with a staple tee.
How does your style influence what you create for your jewelry line?
Living on the California coast is where I draw most of my inspiration from. I am also inspired by leafs, colors, and the music my parents listened to while I was growing up. We were always listening to Journey, Led Zeppelin and the Eagles.
When finding designers and pieces to sell in the store, what do you look for?
I have worked hard to build relationships with girlfriends who have their own bikini lines in Hawaii. I follow trends and make frequent trips to Los Angeles to find designers I really adore.
When you get dressed in the morning, what do you pick out first? Clothes or jewelry?
Neither! I do my hair then choose my jewelry.
When you are not working how do you spend your free time?
I spend most of my time with my family and friends. Aside from that, I enjoy photography and love getting inspired by things. I love to "create" and I'm always creating something.
What is your biggest creative influence?
My grandpa. He instilled a lot of strong characteristics into me, including the value of a good work ethic. I admire how well he built and created things also. He taught me to keep busy and work hard.
What are some of your sources of inspiration?
I am inspired by the ocean, music and people-watching out the window. I like to build a scene with each model I use for my line and create a story for her. I like to envision that each model I use for my line is the same girl traveling through a different period in her life.
Describe your style in 3 words:
Classic, Bohemian, Relaxed
What is the one thing in your wardrobe that you could not live without?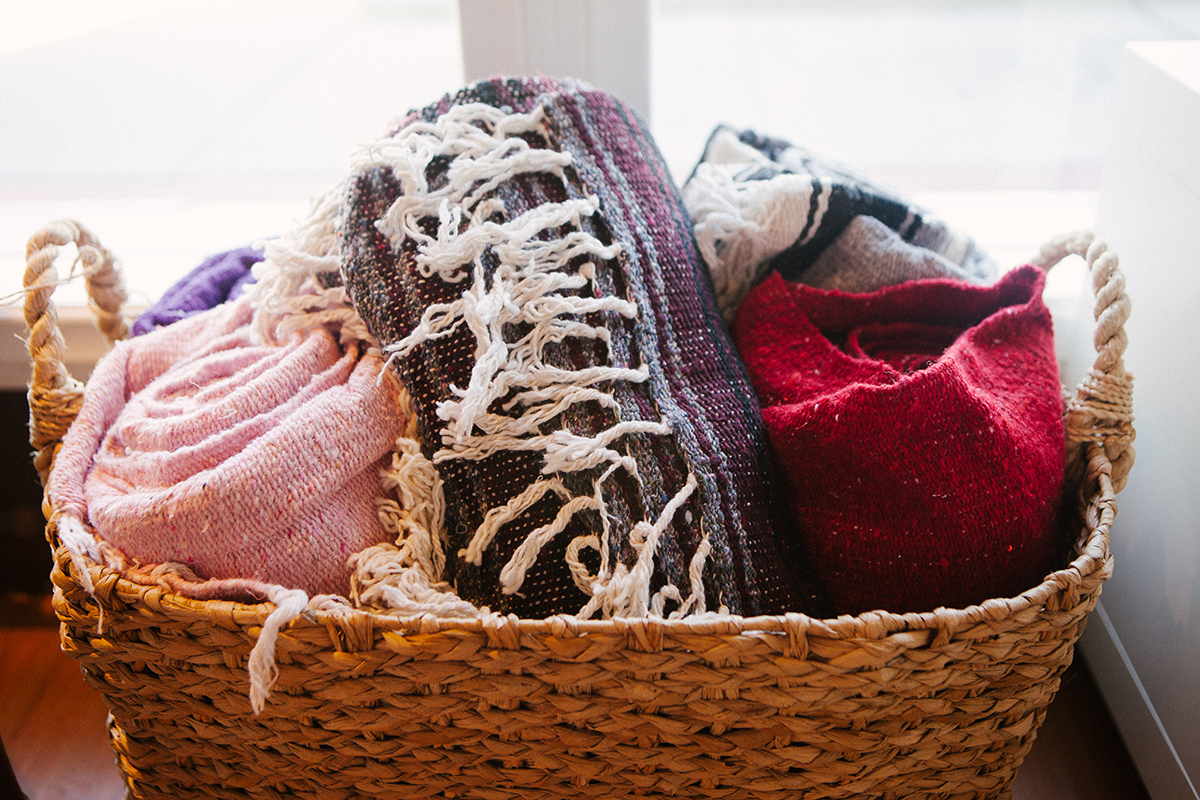 Ashley Williams was born and raised in Encinitas, a beach community in Northern San Diego. She has been photographing weddings and lifestyle photography for the past four years and loves it! Living in Southern California, she enjoys road tripping and exploring this beautiful state of California. She is looking forward to sharing her travels and being a part of the Established California Team. Keep an eye out for her as she shares this beautiful state we are all lucky to call home!