We are going crazy over these locally handmade purses and accessories from Rais Case! We love that each item is handmade and constructed with genuine Pendleton wool and leather - and with a variety of designs and styles, there's something for just about everyone.
Back in 2010, Julie Rais Ellis was on a search for the perfect laptop case. After being disappointed by what was on the market, she decided to come home and create one herself - not knowing what would happen after would change her life. A few failed sewing attempts, Julie decided to outsource to a local seamstress to collaborate on her design. She ended up purchasing ten cases, keeping one for herself and selling the other nine. It was then that Rais Case was born.
We were able to sit down with Julie to chat more about her California life and see below what she had to share:
Where did the name Rais Case come from?
Rais is my maiden name, and when I started off making laptop cases and thought it would be clever to call the bags Rais Cases.
What inspired you to start Rais Case?
I was an art teacher when I started this journey. I kept feeling a pull towards doing my own thing. After a disappointing trip to the Mac store to buy a laptop case, I came home from work and was inspired to sew one for myself. The case turned out pretty bad, but I really loved making it. The next day I was inspired to make another one and realized that the process of designing and making a practical product was exactly what I was searching for.
What's your favorite thing about living in California?
I love that is so easy to get outside and enjoy the outdoors. I lived in Ohio for 22 years, we had long gray winters, which were pretty in it's own sort of way, but it forced me to be inside nearly all winter.
Where do you source your fabrics you find?
We use a lot of Pendleton® wools, which are made in Oregon. I love this wool because it's very well made and ages beautifully. I tend to pair it with leather, mostly black and tan leathers. Sometimes I come across other leathers that I can't pass up, I'll buy them and make special bags like the Camo Leather bag or Chaser Tote with the black and gold hide.
It's not necessarily my favorite spot, but I'll admit I find myself at Starbucks too often grabbing an iced coffee and spinach feta wrap.
What's one piece of advice you'd give your 16 year old self?
Anything is possible. (Seriously!)
Once I realized I never reapply makeup throughout the day, I stopped carrying it. But, I always have my phone, wallet, keys, a Paper Mate Flair pen, diapers and wipes, and a notebook with my ideas and to-do list.
Have a selection of hats on hand! For those days when you don't have anytime to do your hair.
I get my inspiration from daily life, I like make things that I need or that I feel can be designed better.
I never leave home without…
When you aren't working, where can you most likely be found?
At home with Kaia or on a walk with our two dogs.
Which bag is your favorite?
The Vida bag is my favorite. I love the size of it and always have one with me.
How would you define a "Golden State of Mind"?
Fun, warm, light hearted, and a place where people are doing fresh and innovative things.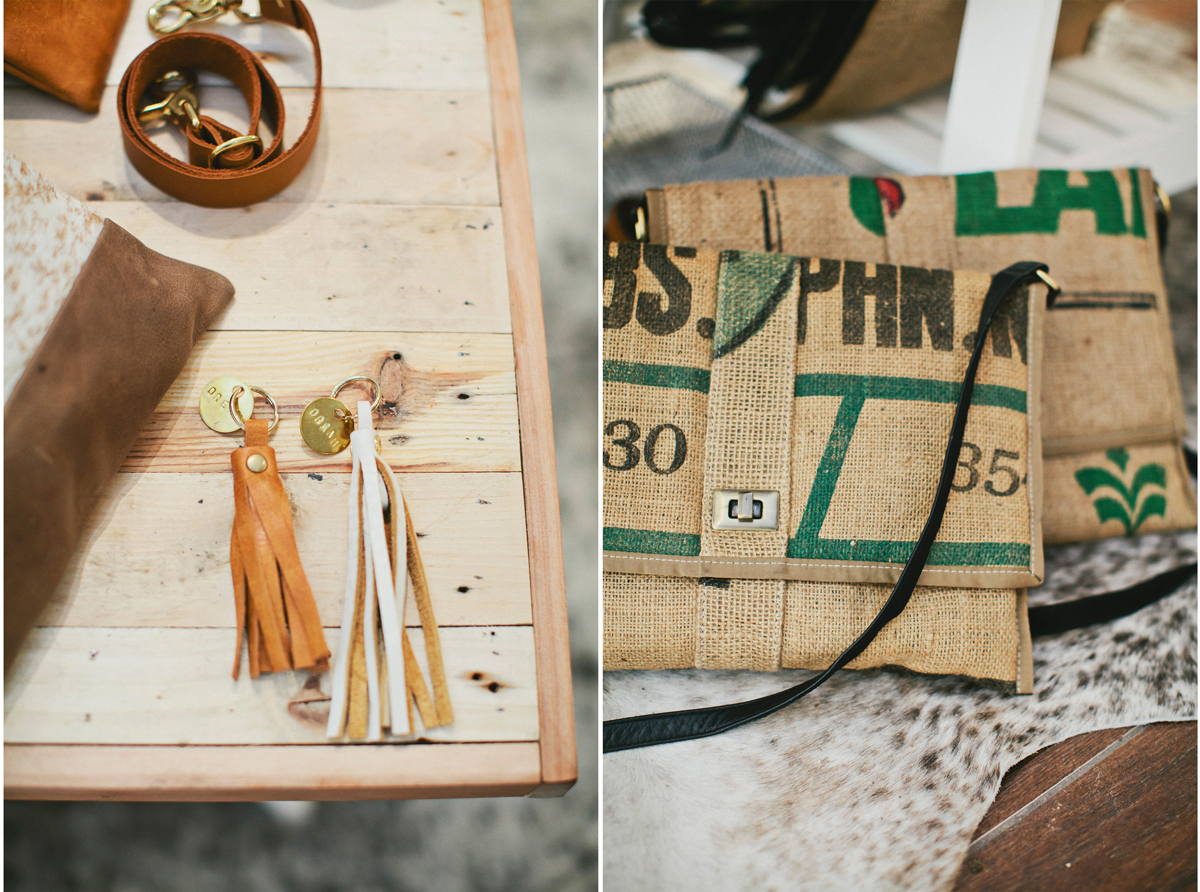 Lindsay Vacek has a passion for style, details and design. As a Fashion Editorial Photographer, she's worked in the Entertainment Industry for over 10 years and has a love for adventure and travel. She spends her spare time globe-trotting her way through foreign countries and loves new cultures, food, music and the arts.
Being a California Native, Lindsay loves meeting new people and sharing her version of life with others. With an infinite list of things-to-do, places-to-go and sights-to-see - she believe everyone can have a little more California in their own lives.