Most women begin dreaming about their wedding day as little girls. I wasn't too much into that. I never dreamt much about my own wedding. But after graduating college and moving to Los Angeles to pursue my dreams of working in the entertainment industry, I suddenly found myself planning weddings all the time… for television. It somehow had become second nature to me. Between weddings on various TV shows and friends lining up around the block planning their own, I suddenly became the aficionado of all things old, borrowed and blue.
When Sam, my fiancé, proposed I was shell-shocked. I couldn't believe after all this time of planning weddings it was actually my turn. I knew I wanted to take my time in the planning process, so it didn't feel like work, but my mom insisted on throwing us an engagement party immediately to celebrate. If I'm being honest, I started to sweat. As a certified control freak, giving over full control was not easy. But I knew this was only the start of allowing others to plan for me. A role reversal I was not used to.
When our invitation to the party arrived, I was floored. An "I DO" BBQ was the theme and it couldn't have been more perfect. Understated, intimate but still a celebration. When the actual party arrived, I couldn't believe the attention to detail. Now, don't get me wrong, my mom has always been an amazing party planner. But something about this party was different.
Everywhere I looked, she had taken the time to be sure mine and Sam's story was at the forefront. In walking up to the house, there was a framed picture of Sam proposing to me. In the very spot it had taken place with an arrow reading: "It happened here!" I would have never thought to do that.
Floral arrangements filled with fresh, bright summer colors were placed on every table adorned with our initials, black and gold accents. Not to mention, floral chandeliers with roses dripping from above. Bistro lights strung across the backyard illuminating each detail. Mason jars with our initials were used for fresh lemonade, with an optional vodka accessory, and doubled as the glassware for our dessert, root beer floats. But before dessert, there was the hotdog bar…. An over the top hotdog bar. Optional recipes were displayed to help guide guests in their creations. Even a rendition of the famous 'Skyline Chili' had been made as homage to Sam's home state of Ohio.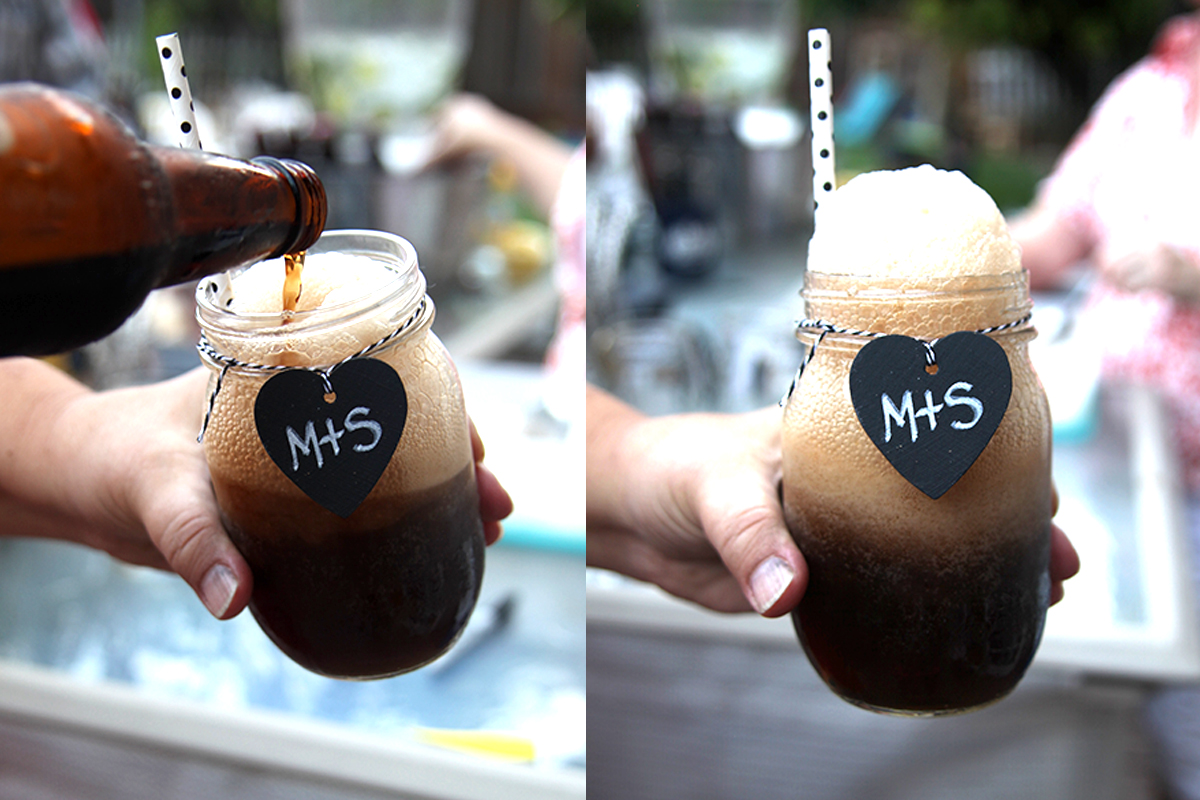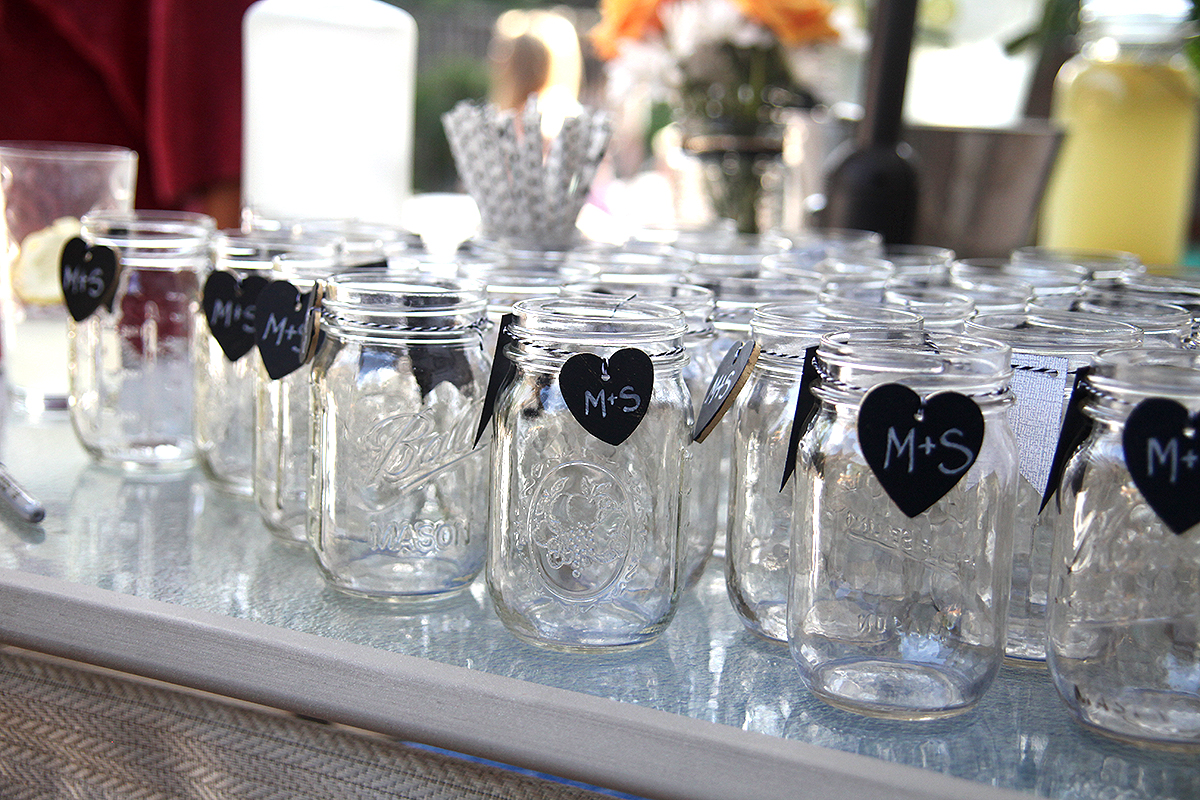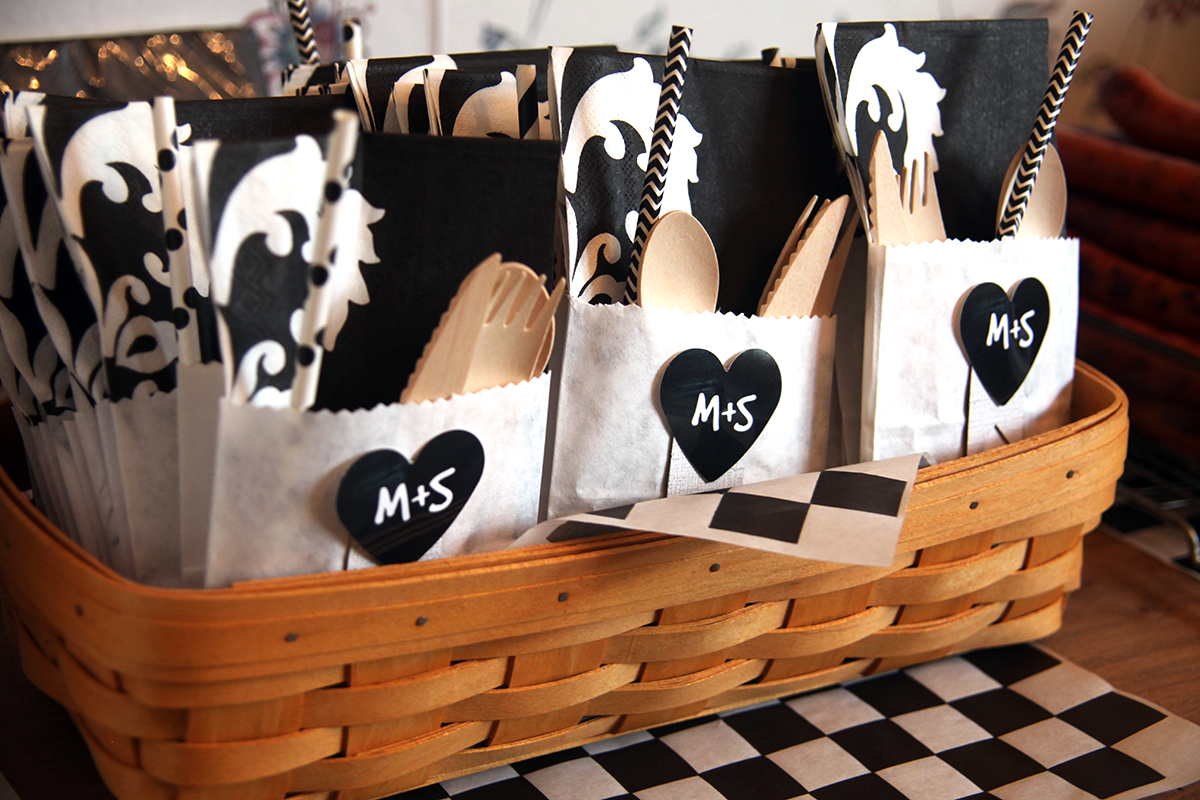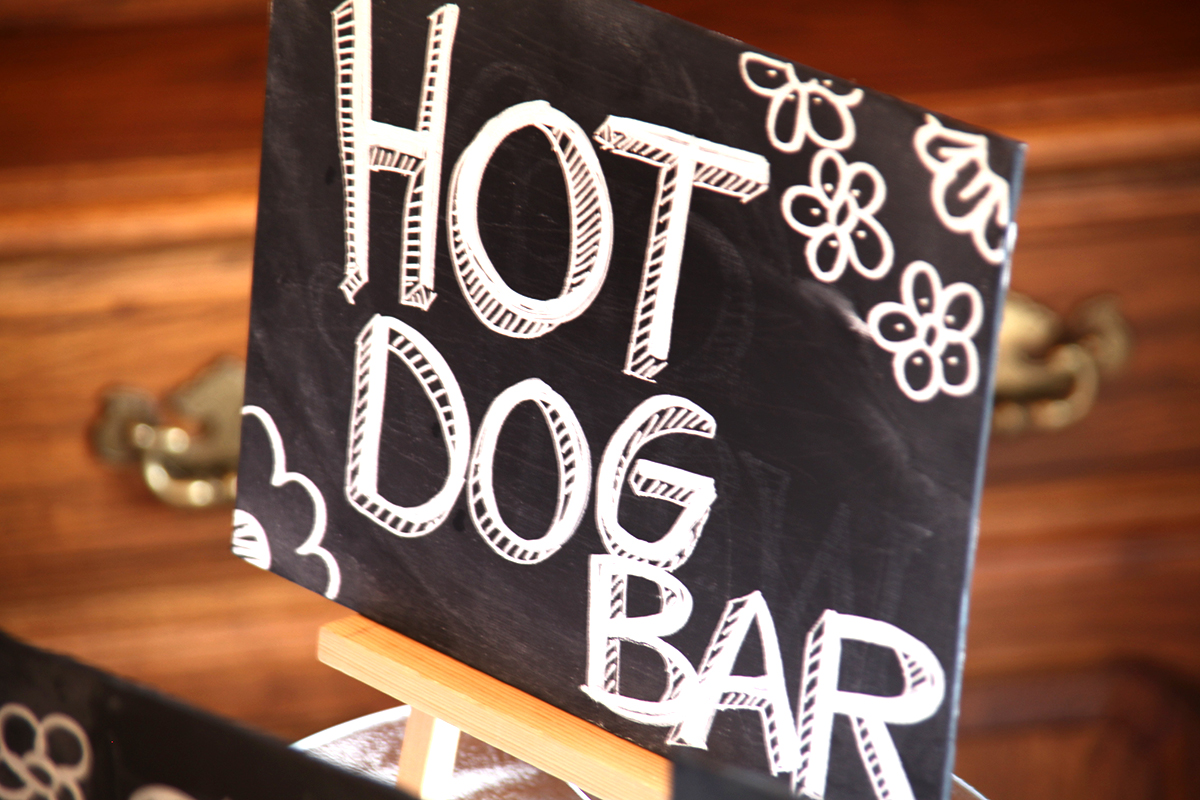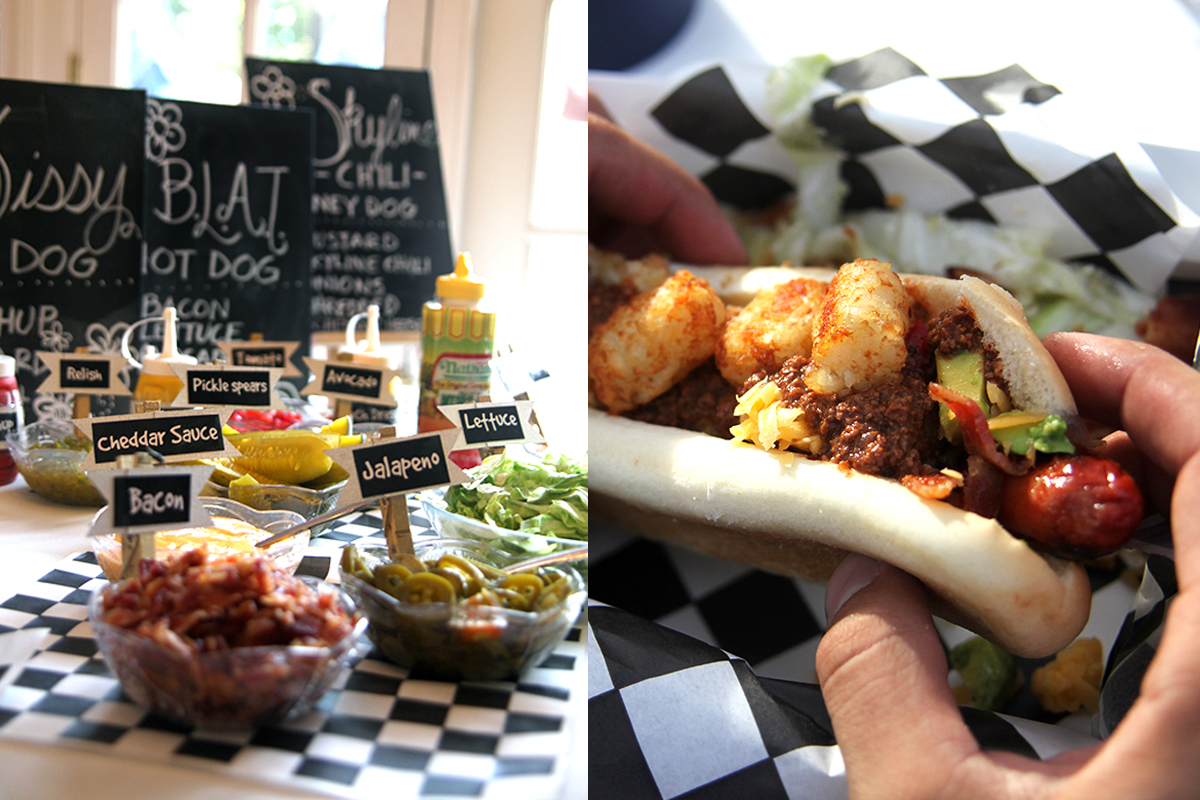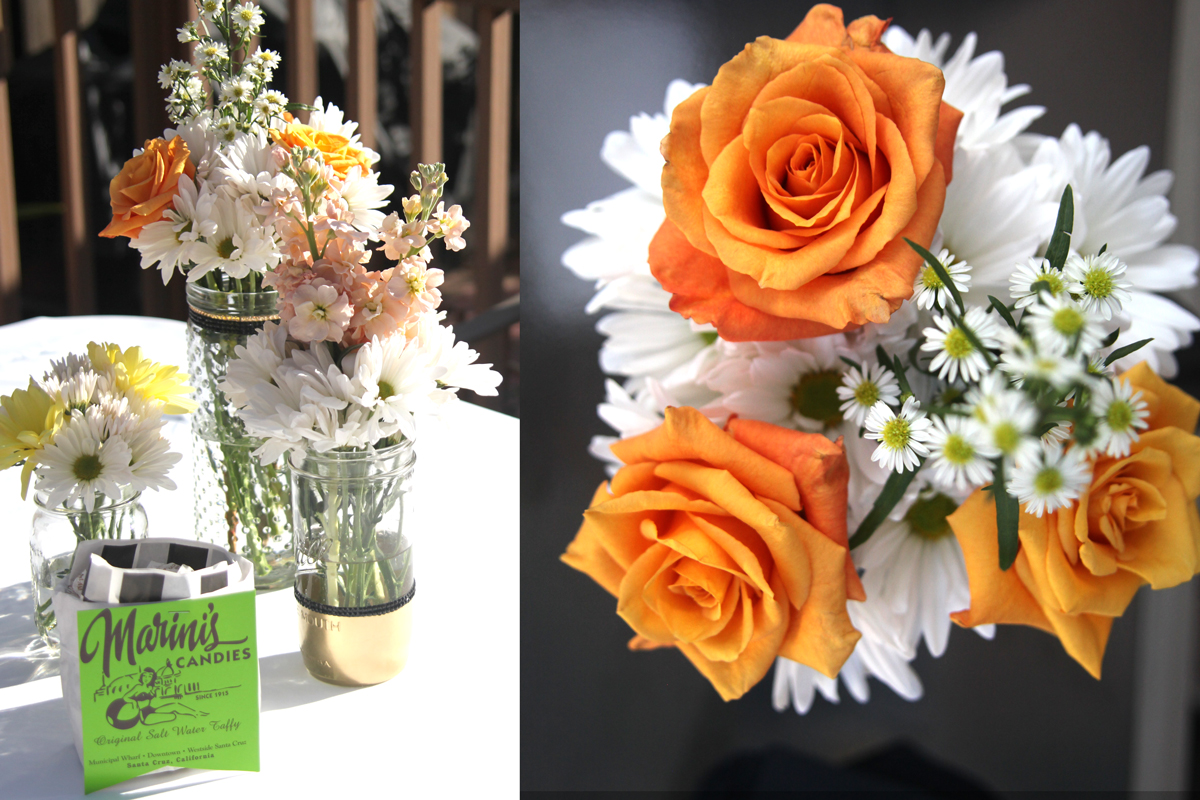 Down to the utensil pouches, our initials were present. There was not a detail left un-thought of. Skyline beer cozies lined the table next to the wheelbarrow full of bottleneck beverages as a reminder of Sam's love of Ohio, and first job! Salt-water taffy from a favorite stop of mine growing up, Marinis in Santa Cruz, accompanied each table's floral display.
As the sun set and we cheers'd with loved ones and family, out came the sparkles! A favorite pastime of both Sam and mine as kids, "Let love Sparkle" with our initials decorated each sparkler. I was truly blown away at the feature. My mom had thought of everything and I couldn't hide my excitement to marry the man of my dreams. I hope that this has given you some great ideas to throw your own I Do BBQ. I wish I could take credit, but I was merely the guest of honor. And to think, this was only the engagement party!